Collectibles/Storage Facilities
Carved in among beautiful foliage, these exceptional custom storage units can suit your every need. Bay Harbor Collectibles provides the perfect solution for storing your GEM, seasonal boat or even provides a secure location for your extra household storage. Turn your unit into a complete showroom of your vintage vehicles or perhaps turn your space into the man-cave you have always wanted. Build your unit to suit!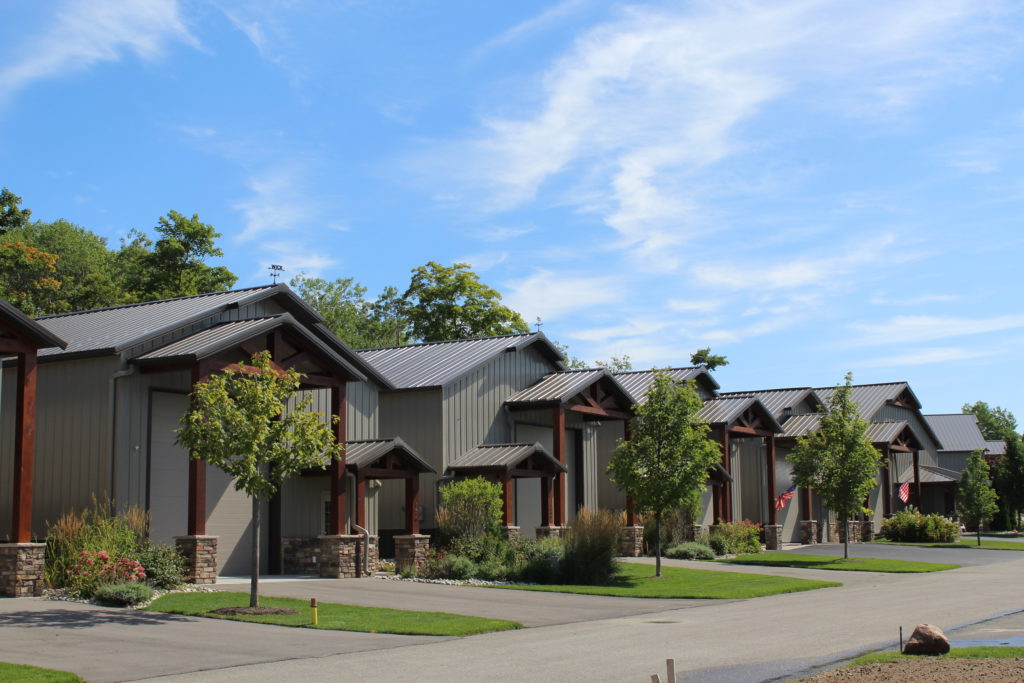 Phase II Sites Now Available ~ Only 7 Units
Reserve your Spot Today for 2020!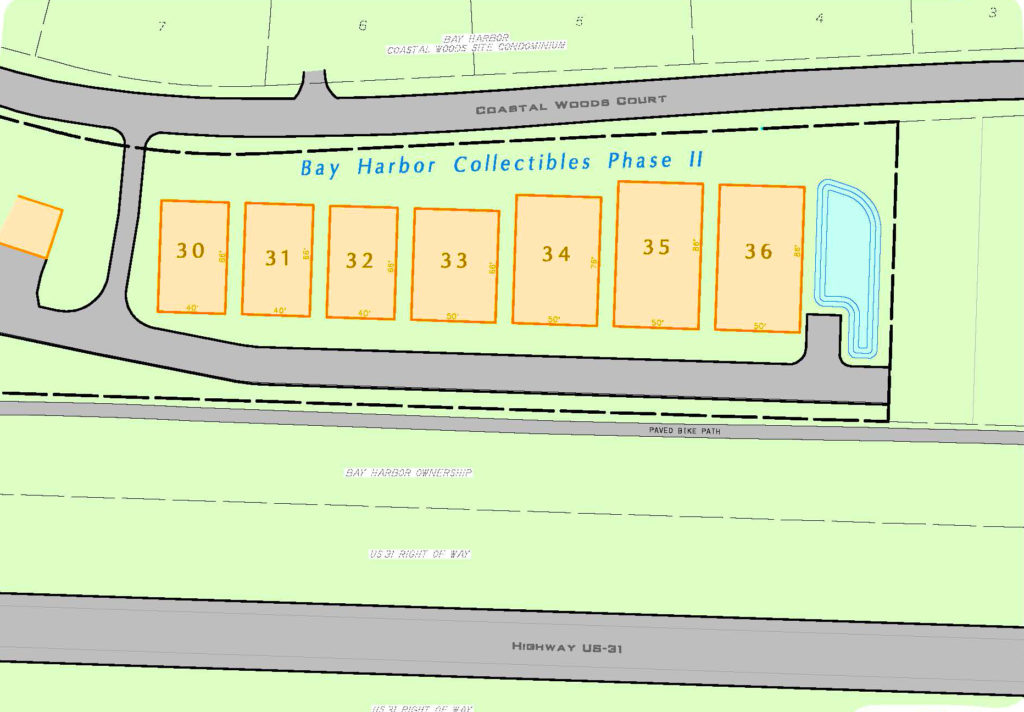 Level I Includes:
Superstructure, steel roof, steel exterior sidewalls, porch detail, columns, condensation control, overhead door, walk door, one window, water service for irrigation, lawn irrigation, driveway, landscaping, rough underground plumbing, concrete floor, electrical service and basic electric.
Level II Includes:
Level I features plus gas service, wall insulation, steel interior liner, interior painting, water/sewer service, ceiling insulation, bathroom, finish sink and toilet plumbing, and upgraded electrical.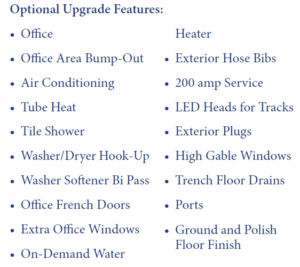 ---
Available Units
Unit Lot Size Building Size Building S.F. Overhead Door Side Walls List Price Level
---
Unit #6 50 x 70 50 x 60 3000 $ 79,500 Lot Only
Unit #26 40 x 70 30 x 60 1800 (1) 14′ x 14′ 16′ $199,900 I
Click here for a complete packet of information
Contact Harbor Sotheby's International Realty at 231.439.2000 or email info@harborsir.com for more information. To see all of our property listings, please visit harborsir.com.