Bay Harbor Lake Marina
There is something special about Bay Harbor. Boaters at the marina are attracted by more than the first-class amenities the marina offers – they enjoy being a part of the community. Shared cookouts, dock parties, and day trips make the marina feel more like a neighborhood. Named one of "10 Best Family-Boating Resorts" by Boating Life, the marina is also a certified Michigan Clean Marina. With the expertly trained staff to provide docking assistance and waterside concierge services, boaters can enjoy a stay either seasonally or as a transient.
We are also excited to share that Bay Harbor Lake Marina was named a 2018 Boaters' Choice marina by Marinas.com! Thanks to your patronage and positive feedback, we are among the top 2% of US marinas listed on Marinas.com. Check out what other boaters are saying about Bay Harbor Lake Marina on our Marinas.com profile page. And for the full list of Boaters Choice marinas, head on over to the Boaters' Choice winners page on Marinas.com.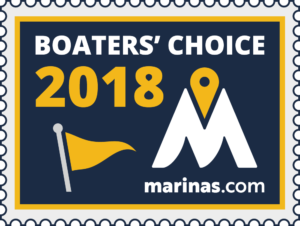 Set a course for Bay Harbor Lake Marina, the Nautical Center of the Great Lakes. You will soon discover all the charm and magic of the Village at Bay Harbor!
---
Amenities
Anyone who comes into the Bay Harbor Lake Marina is guaranteed top notch assistance and amenities. The professional staff of the Bay Harbor Lake Marina is prepared to accommodate the varying needs of boat owners, captains, crew and guests. You will be taken care of from the moment you enter the pristine waters of Bay Harbor Lake until you return to Lake Michigan.
Unique shopping and restaurants are just steps away, as well as a full service salon, Pilates studio, coffee house stage and the Great Lakes Center for the Arts. Also on site is a 24 hour Swim & Fitness Center with a Olympic Size Swimming Pool and Jacuzzi (both open seasonally) as well as a Fitness Facility open year-round with membership. Close proximity to award-winning golf courses and a 26 mile walking and bike path.
Bay Harbor Lake Marina Services include but are not limited to:
Boater's Lounge, Restrooms, Showers
Coin Laundry Facility
Electrical & Water Hook Up
Cable Television/Wireless Internet
Dockside Sanitary Pump Out
Seasonal – Included
Transient – Included
Dock Carts
Concierge: Facsimile, Photo Copy, Mail, Shipping, Package Delivery
Rentals and Services: Electric Low Speed Vehicle (GEM), Fishing Charter, and Boat Cleaning
Boat Launch, Trailer Parking and Ice
Bicycles for boater use
To inquire about dock reservations or more information, please call the Harbormaster Office at 231.439.2544.
---
Bay Harbor Fishing Charters
Our charters at Bay Harbor Lake Marina are a wonderful way to spend a morning or afternoon fishing out on Lake Michigan! It's the perfect trip for family and friends – don't miss out on reeling in the big ones. Call one of our Fishing Charters today for some fun out on the water.
832 Front Street
Bay Harbor, MI US
Phone: (989) 475-3811
Website

Fishing the Great Lakes has lead the Captain to generous success of catching the salmon and trout that the Great Lakes of Michigan have to offer.
More Info
List of Businesses
Businesses found: 3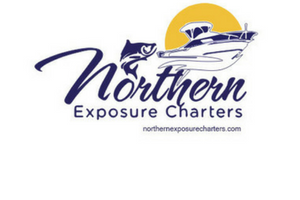 832 Front Street
United States
Fishing the Great Lakes has lead the Captain to generous success of catching the salmon and trout that the Great Lakes of Michigan have to offer.
More
---
Bay Harbor Lake Marina received the honorable designation of a Michigan Clean Marina by the Clean Marina Program (CMP) Committee. The Clean Marina Program (CMP) is a joint undertaking by the Michigan Boating Industries Association, Michigan Sea Grant, and the Michigan Department of Environmental Quality. It is the policy of a clean marina to protect the health of boaters, staff, and the environment by preventing the discharge of pollutants to the water, land, and air.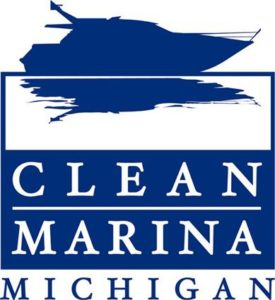 ---