Real Estate
Bay Harbor is a global destination, with property owners from twenty-five North American states and three countries. We offer properties along thirty-two distinct neighborhoods situated on five miles of Lake Michigan shoreline which has been meticulously designed to provide the ultimate lifestyle to those who choose to own here. From the tranquility of The Preserve to the splendor of in-town living, Bay Harbor offers an elite collection of lifestyles remarkably different from anyplace else in the world.
Bay Harbor is located between the lovely resort towns of Petoskey and Charlevoix and encompasses a world class hotel, conference center, marina, equestrian center and golf.
Now that Bay Harbor has hundreds of satisfied homeowners, the community has taken on a life of its own. Bay Harbor Company is committed to providing an exceptional lifestyle while it continues its legacy of providing unparalleled excellence and to exceed our customers' expectations.
Harbor Sotheby's International Realty is the only real estate company located in Bay Harbor. Located at 4000 Main Street, we specialize in the unique attributes of Bay Harbor as well as having a keen understanding of the Bay Harbor structure, neighborhoods, association regulations, rental management opportunities and everything this resort community offers. Our Lifestyle Center, is located in the heart of the Village at Bay Harbor. Stop by for a cup of coffee and conversation anytime! We would love to welcome you. For our Bay Harbor listings, as well as all of our listings in Northern Michigan please visit harborsir.com.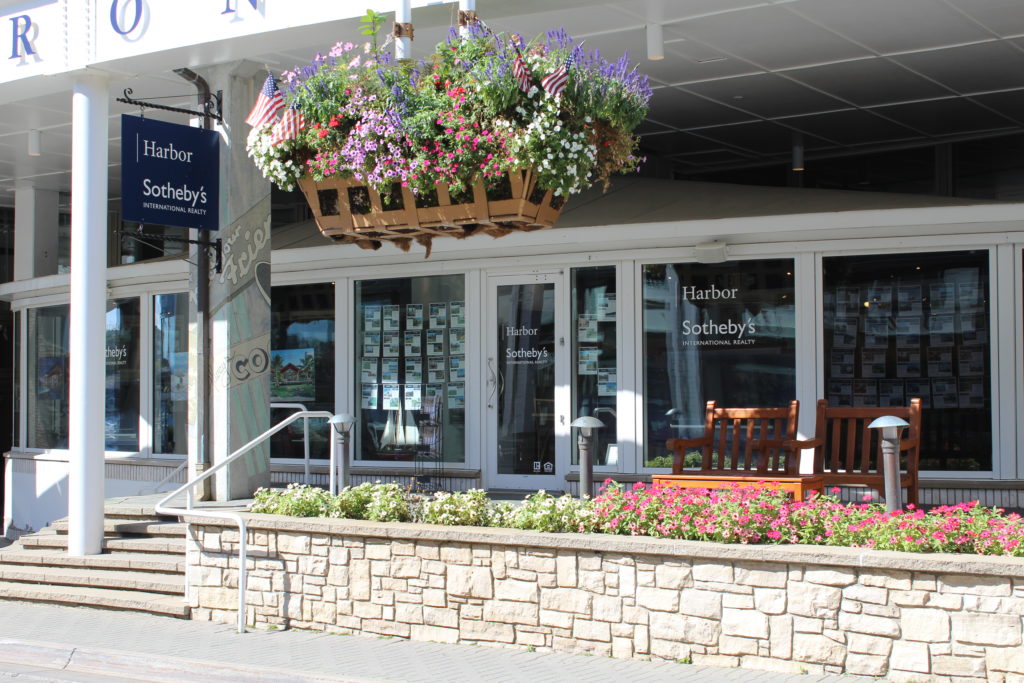 ---
RESIDE 2019 WINTER / 2020 SPRING EDITION ~ Harbor Sotheby's International Realty
As we welcome the new season in northern Michigan we reflect back on the great opportunities of 2019. We would like to recognize those who we have assisted in purchasing a home and to those who listed their home with us. We would like to say thank you for the trust and responsibility you bestowed upon us. As we move out of 2019 and into a new year, we also reflect on the overall state of the market in northern Michigan. As ambassadors of the real estate market, we are always asked, "How's the real estate market?" While that answer may vary from person to person, I think the overall tone is that homes are selling and there is an overwhelming
interest in northern Michigan real estate. We have seen a consistent transition from 2018 into 2019 and we expect that to continue into 2020.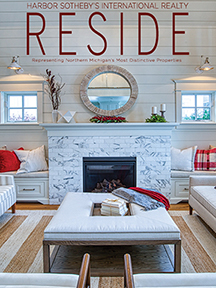 HarborSIR RESIDE – 2019 Winter / 2020 Spring
---
Carved in among beautiful foliage, these exceptional custom storage units can suit your every need. Bay Harbor Collectibles provides the perfect solution for storing your GEM, seasonal boat or even provides a secure location for your extra household storage. Turn your unit into a complete showroom of your vintage vehicles or perhaps turn your space into the man-cave you have always wanted. Build your unit to suit!
Level I Includes:
Superstructure, steel roof, steel interior, sidewalls, porch detail, columns, condensation control, overhead door, walk door, driveway, water service for irrigation, lawn irrigation, landscaping, concrete floor, rough underground plumbing, electrical service and basic electric.
Level II Includes:
Level I feature plus concrete floor, rough underground plumbing, gas service, wall insulation, steel interior liner, interior painting, water/sewer service, ceiling insulation, bathroom, finish sink and toilet plumbing, and upgraded electrical.
Note: Owner is responsible for driveway, irrigation, and landscaping at all levels.
Optional Additional Features:
Office
Office area bump-out
Air conditioning
Tube heat
Tile shower
Washer/dryer hookup
Washer softener bypass
Office French doors
Extra office Windows
Exterior hose bibs
200 amp service
LED heads for tracks
Exterior plugs
High gable windows
Trench floor drains
Ports
Ground and polish floor finish
On-demand water heater
Price is based on customization. Rental opportunities available.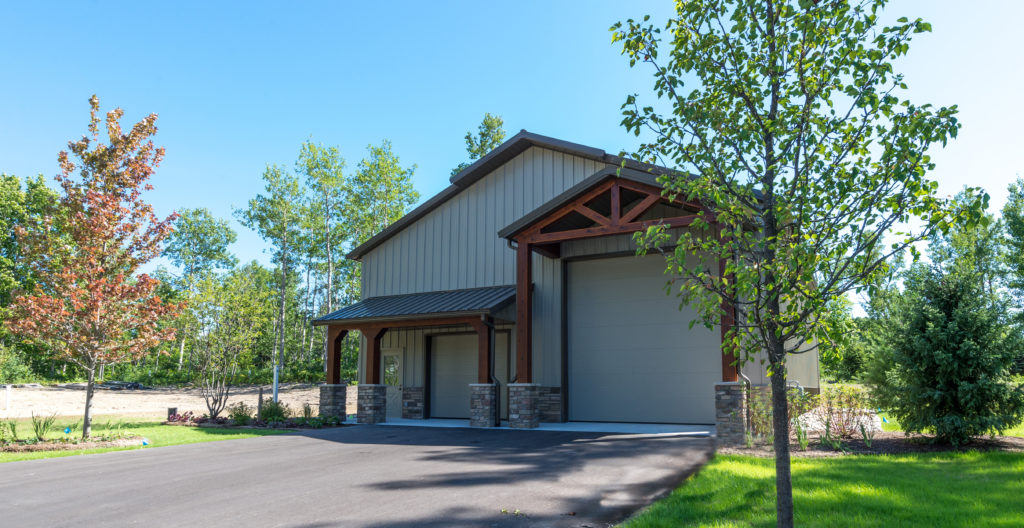 ---
Bay Harbor's Newest Residential Neighborhood – The Ridge
Featuring eleven distinctive home sites offering gorgeous panoramic views of Lake Michigan while nestled atop The Ridge. Overlooking The Village at Bay Harbor and within strolling distance to boutique shopping, fabulous dining, events, world-class boating, golf, activities and the soon to come Great Lakes Center for the Arts, exclusively allowing for incomparable resort year round living at its finest. See The Ridge flyer here.
Eleven Exclusive Homesites
Phenomenal views above and beyond the Village
Close Proximity to the Great Lakes Center for the Arts and Village
Will accommodate single-family homes with an urban feel
Walkout lower level
Swim Club membership included
Access to Sunset Beach
Rental management program
Ridge 9 "The Rigel" is move in ready. Call 231-439-2000 for your showing today!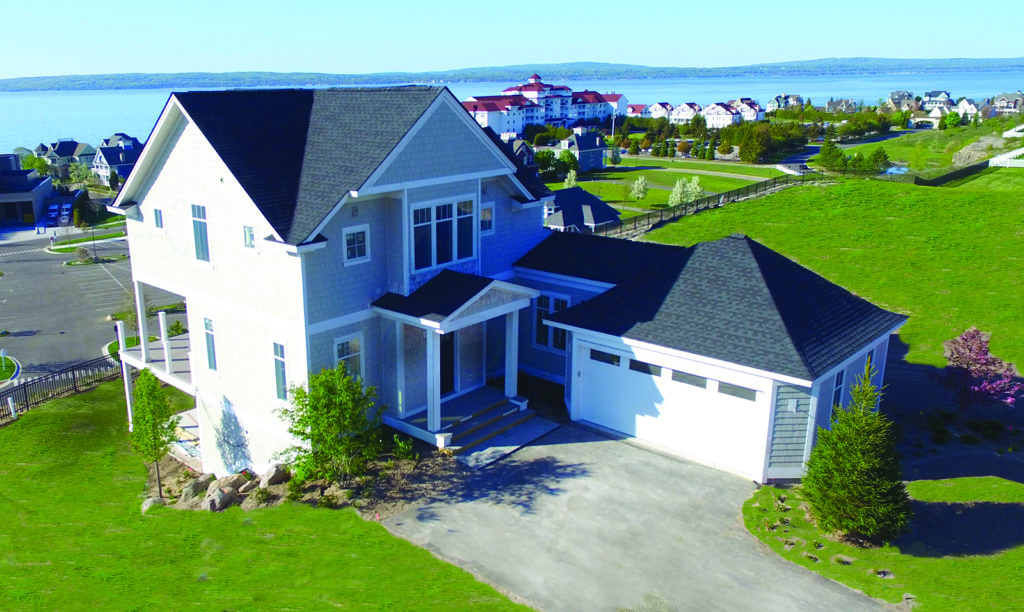 Ridge 3 "The Luna" – SALE PENDING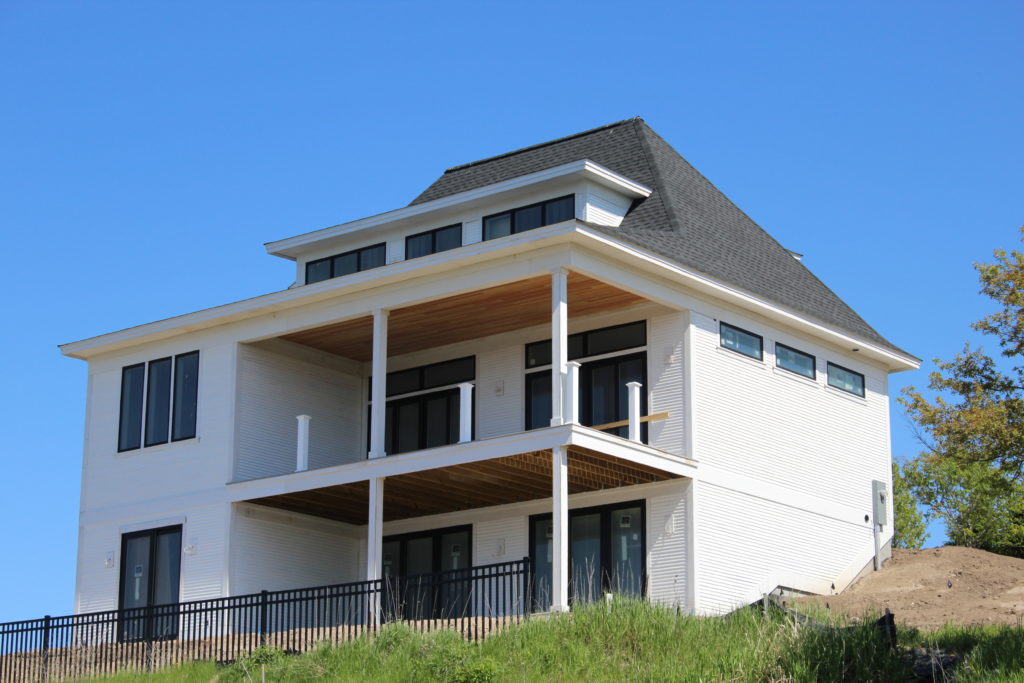 Contact Harbor Sotheby's International Realty at 231.439.2000 or email info@harborsir.com for more information. To see all of our property listings, and explore the area please visit harborsir.com.
Sign up for the Harbor Sotheby's Real Estate eNewsletter