Back To Search
In-Water Boat Show - Our 17th Annual!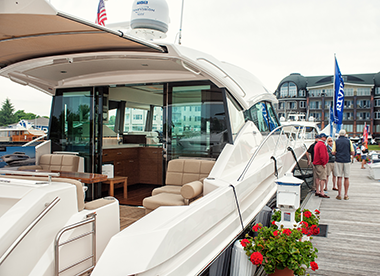 12:00 pm - 8:00 pm Friday
10:00 am - 8:00 pm Saturday
10:00 am - 3:00 pm Sunday
Bay Harbor Lake Marina
, MI
Cost: FREE
Contact & More Info

What a way to kick off the boating season!  Join the fun at the 17th annual In-Water Boat Show over Father's Day weekend,  June 14th – 16th.
The show will feature the finest in watercraft from pleasure boats to mega-yachts and everything in between! Diverse land displays will also be a part of the show.
Bring the kids!
Showtimes:
Friday, June 14 ~ 12 pm - 8 pm
Saturday, June 15 ~ 10 am - 8 pm
Sunday, June 16 ~ 10 am - 3 pm